DA Who Let Jussie Smollett Off the Hook Receives 7 Figure Donation From Soros Backed Group
The corrupt Cook County State's Attorney's office led by Kim Foxx let Jussie Smollett off the hook and dropped all charges against him.
That was very suspicious, and the Chicago police came down hard on Foxx and her office.
Even after Foxx recused herself from the investigation, she continued to offer advice not only to those defending Smollett as well as her own office in an effort to get them to drop the case.
She has now received two million dollars for her reelection campaign that came from a group that has one donor, George Soros.
Over the past several years, Soros has given a lot of money to ultra extremist DA candidates. And he has been successful at it.
He contributed heavily to Kim Gardner in St Louis, who refuses to prosecute for many crimes and all crimes reported by 28 St Louis police officers.
This includes a case of a man caught with a ton of cash and over 1,000 opioid pills. It also includes a man charged by police in the death of a young girl.
In April 2019 Chicago authorities released text messages from corrupt State's Attorney Kim Foxx. The messages revealed that Kim Foxx continued to intervene in the case in support of Smollett after she recused herself.
Chicago reporter Charlie De Mar posted the messages on his Twitter feed .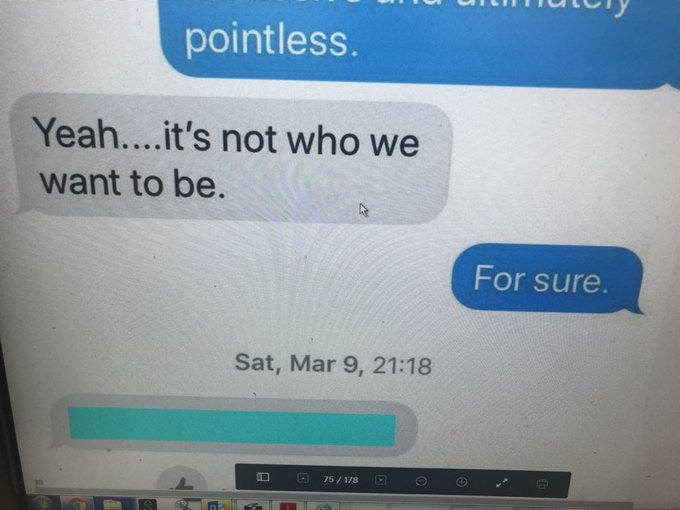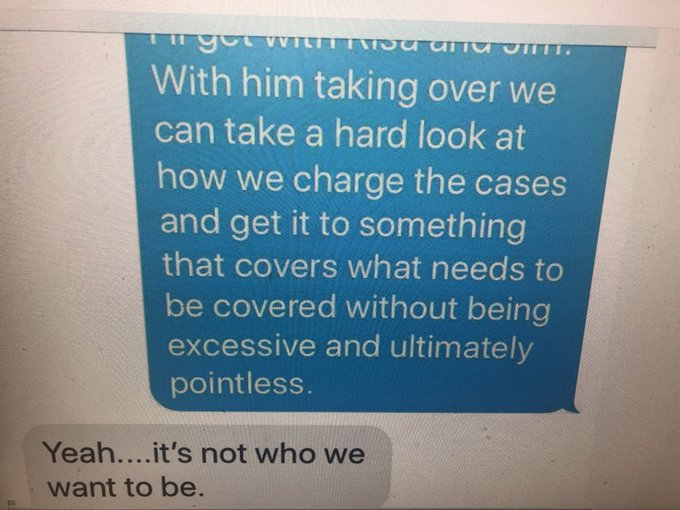 Texts messages from State's Attorney Kim Foxx to staff about two weeks before charges were dropped on Jussie Smollett.

Refers to Smollett as a "washed up celeb who lied to cops."

Texts obtained through FOIA request. @cbschicago pic.twitter.com/KWPKQzLQ8h

— Charlie De Mar (@CharlieDeMar) April 16, 2019
Breitbart.com reported:
Anti-American billionaire George Soros reportedly gave seven-figure campaign donations to re-elect Kim Foxx, the Chicago prosecutor who decided to drop all charges against accused hate hoaxer Jussie Smollett.

Foxx is running to return to her office as state's attorney for Cook County, and it's reported that she benefited from a political pac named the Illinois Justice & Public Safety PAC which helped her run a six-figure ad campaign. It turns out that the pac's entire $2 million budget came from one of the many activist groups stealthily funded by Soros, according to the Washington Free Beacon.

The Soros funding came as part of the billionaire's effort to put radical leftists into county attorney and prosecutor offices all across the country. And Foxx has been part of the Soros plan for years, already. She received $408,000 from the foreign billionaire when she first ran for her office in 2016.

Foxx was widely criticized for her controversial decision to drop charges of lying about a hate crime lodged against TV actor Jussie Smollett despite that the Chicago Police and a grand jury recommended that he be prosecuted. Even the city's left-wing mayor vowed to hold the actor accountable for his actions.
Steven is a syndicated columnist for DavidJHarrisJr.com, The Range and other news websites. He is also an author, whose books can be found on Amazon.com. All enjoy a 5 star rating. They are A Walk Through the Willows, Melissa's Song, The Tangled Web, Innocent, The Calculating Corpse and It's All About me.